Totally hot and sexy. Watching your perfect nails disappear and hearing your soft moans makes me want more.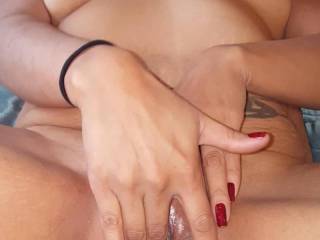 We would love to lick your sweet nectar from your hot pussy!
I would love to play with your ass while pounding your pussy I'll love to lick that ass before I pound your pussy.
I guess I would need to use your pussy first to get him all nice and wet, and then see if I can squeeze him into that pretty asshole.
Great video, i would have loved a deeper view also. Think i have to explore your love tunnel with my cock.