I would love to eat you out and feel that hair all over my mouth.
Mmmmmmm . More than enough room even for DP! . Love that hole!
Na. I'm going to pass on the plastics and go right in the real thing. I promise you wont be disappointed. ;)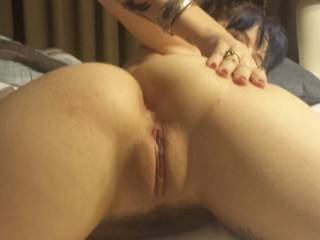 Naked apart from boots.That's a seriously horny look!